New Lined Ceramic Brake Wheel Kits
---
Cooler operating temperatures, lower wear rates and the exceptional stopping power of SilverbackHD brakes provide safety, long life and the lowest cost per mile.
SilverbackHD high carbon grey iron brake drums dissipate heat faster and enhance braking performance. All our brake drums are balanced for a comfortable ride.
Automatic Slack Adjusters
---
SilverbackHD slack adjusters are designed and manufactured to our premium quality standards to ensure braking efficiency and longer life under the harshest road conditions.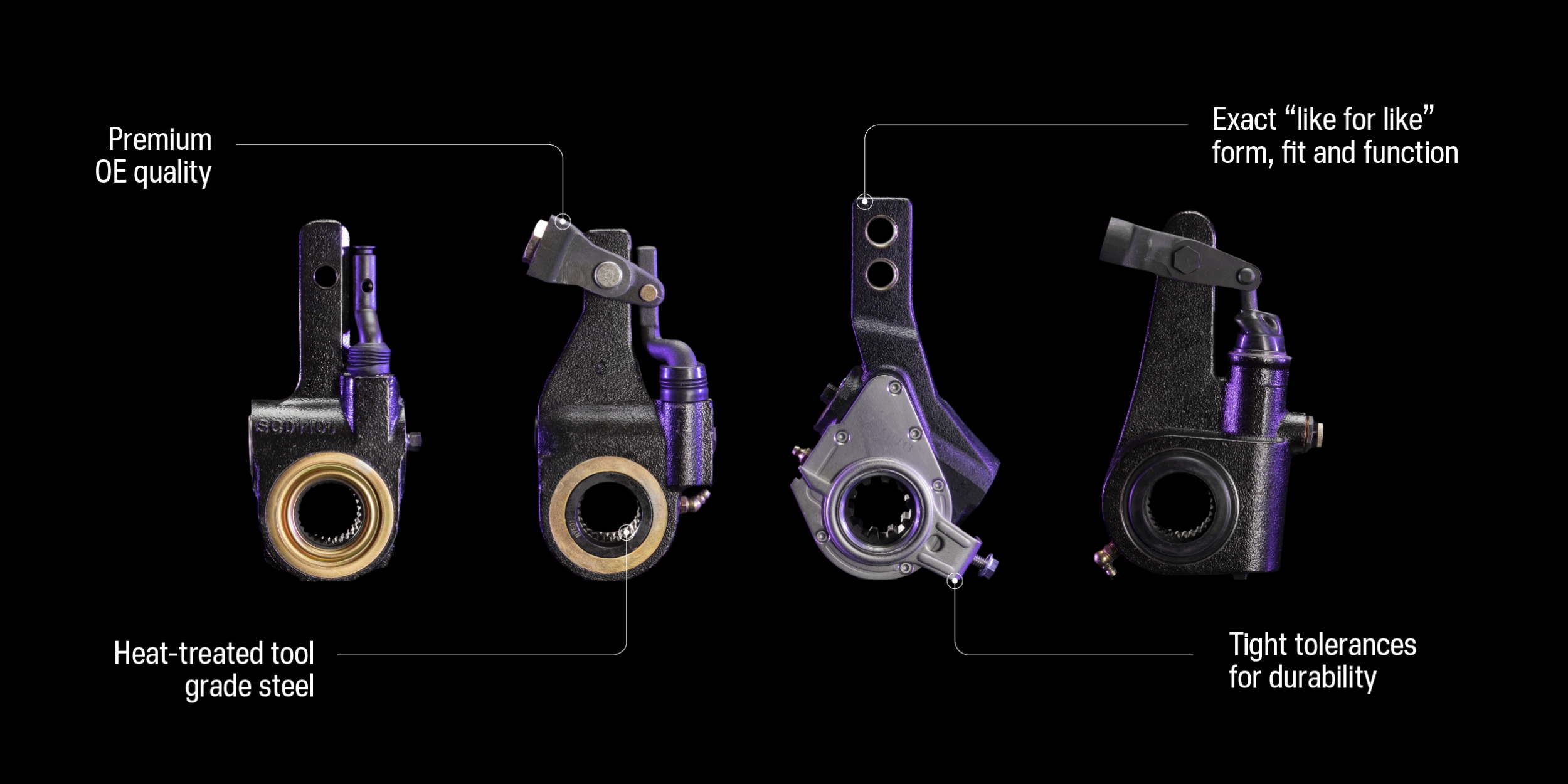 Perfectly balanced braking with precision machined heads improves performance and minimizes wear. Heat-treated SilverbackHD camshafts made with tool grade steel provide exceptionally long service life.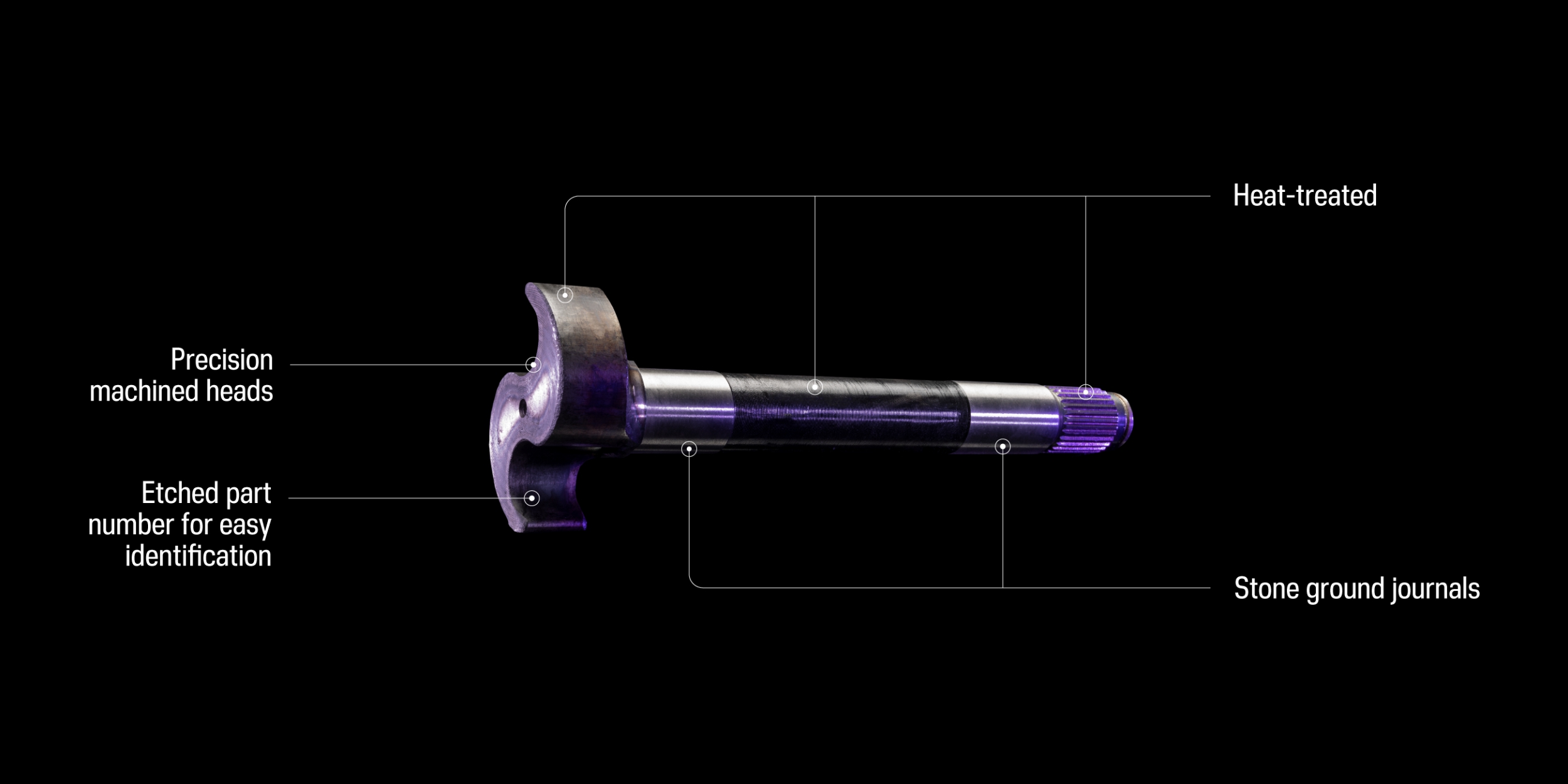 Cam Tubes and Repair Kits
---
SilverbackHD Cam Tube and Cam Repair Kits are manufactured to tight tolerances with top-grade materials, plus engineered for durability and longevity to meet challenging road conditions. When replacing camshafts, it is always recommended to replace the bushing kits to maximize the life of all components.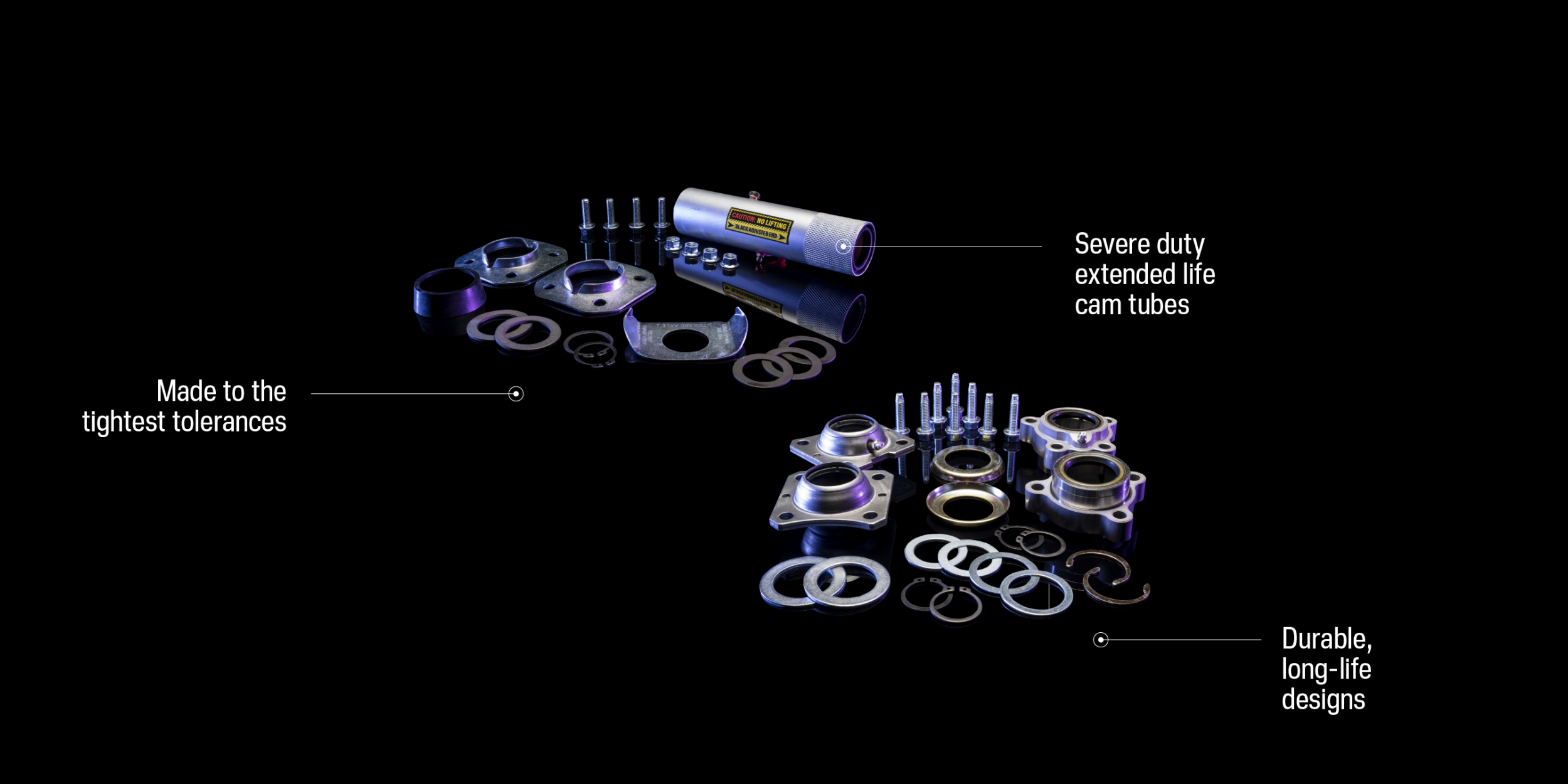 SilverbackHD air chambers deliver high durability, clockwork-like performance with competitive prices, safety and a lower cost per mile.
Air disc brakes require higher torque and consequently generate higher heat compared to air drum brakes. Our aramid fiber reinforced formula manages high heat and provides high torque for safer stops. Extremely rotor friendly and long lasting SilverbackHD air disc pads deliver excellent stopping performance with low wear rates.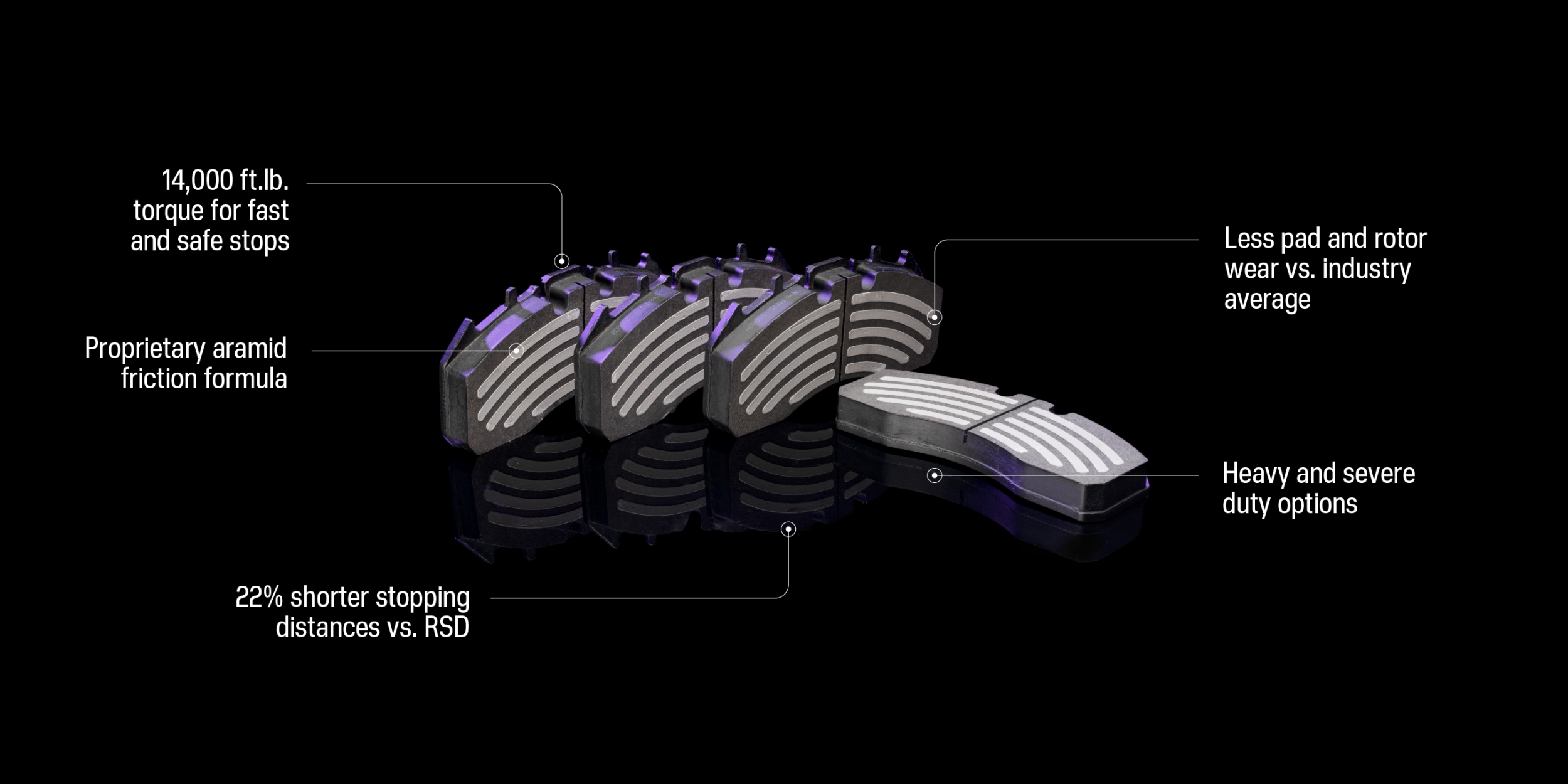 Our air disc calipers deliver safer braking along with the cost efficiency that fleets are looking for. SilverbackHD calipers do not have core charges but always include carrier with caliper for trouble-free operation and long service life.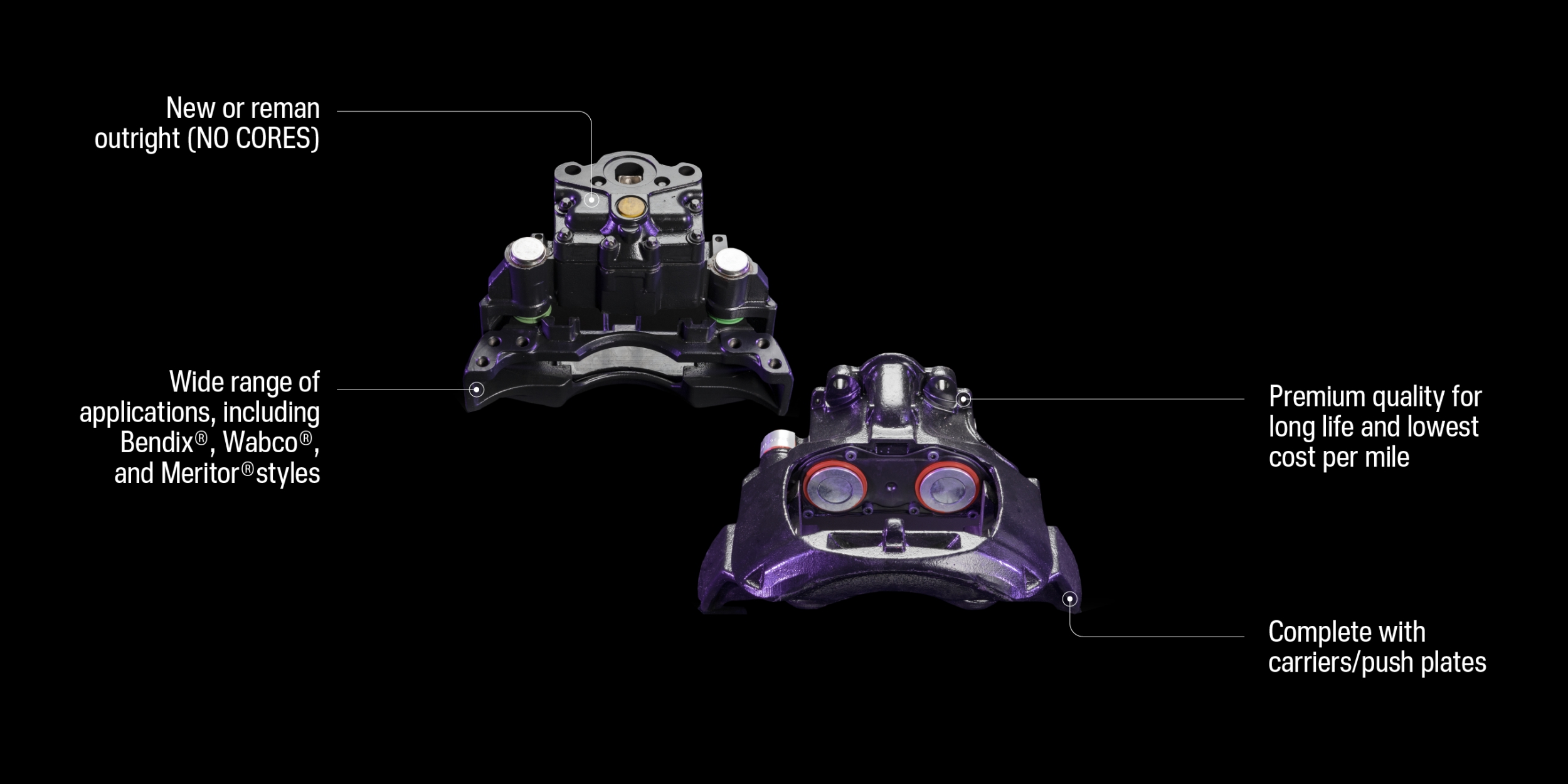 Air & Hydraulic Disc Rotors
---
SilverbackHD rotors are manufactured with high carbon grey iron for excellent heat dissipation. This performance feature reduces warping, glazing and squealing and delivers shorter stopping distances with reduced pad wear. In addition, each unit is Geomet® coated to reduce corrosion, improve heat dissipation and extend life.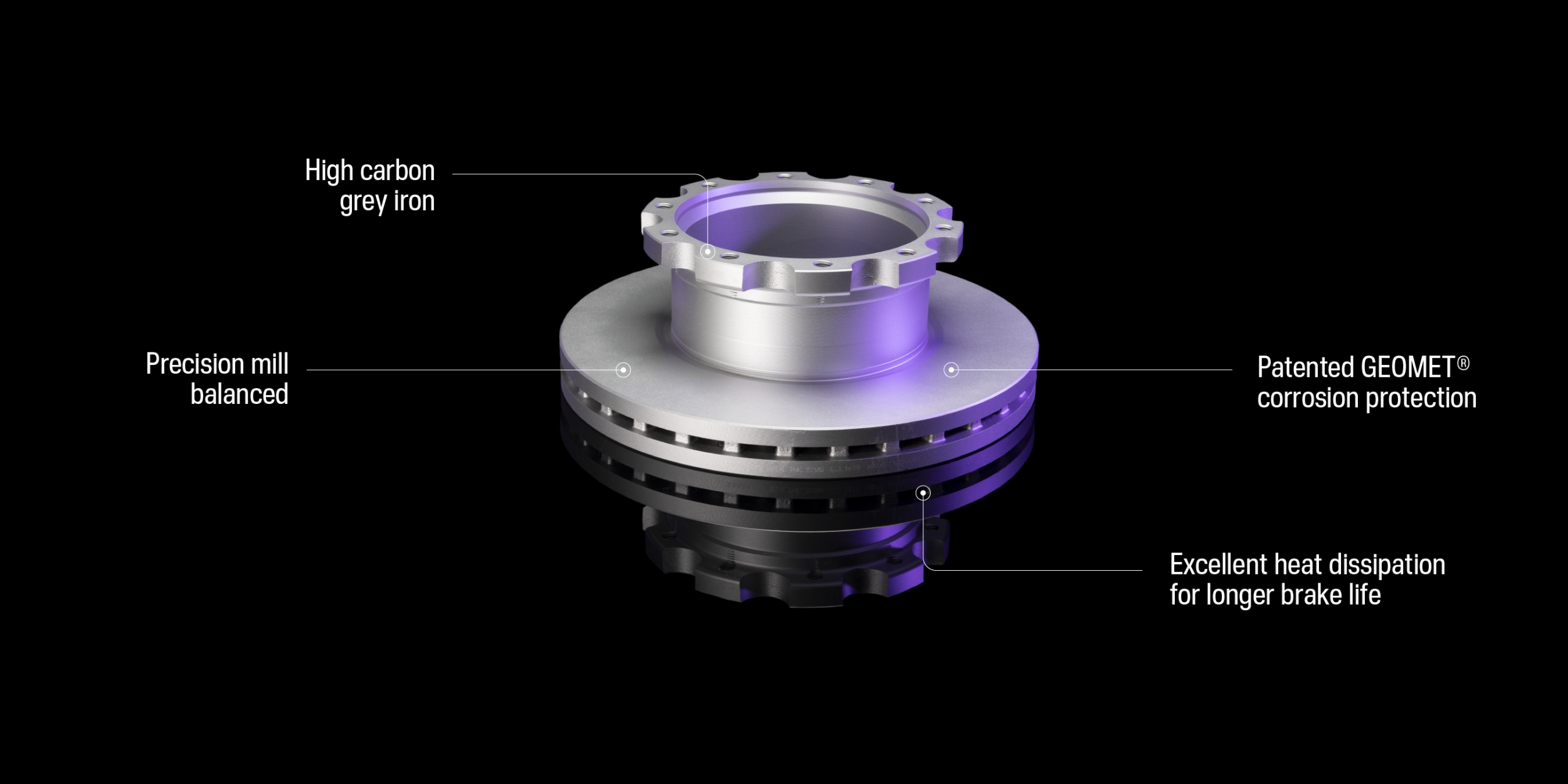 SilverbackHD hydraulic disc calipers are precision engineered for perfect form, fitment and long life. Most applications are designed for dual use, so often the same part number fits both sides. And the good news is they are new, so NO CORES!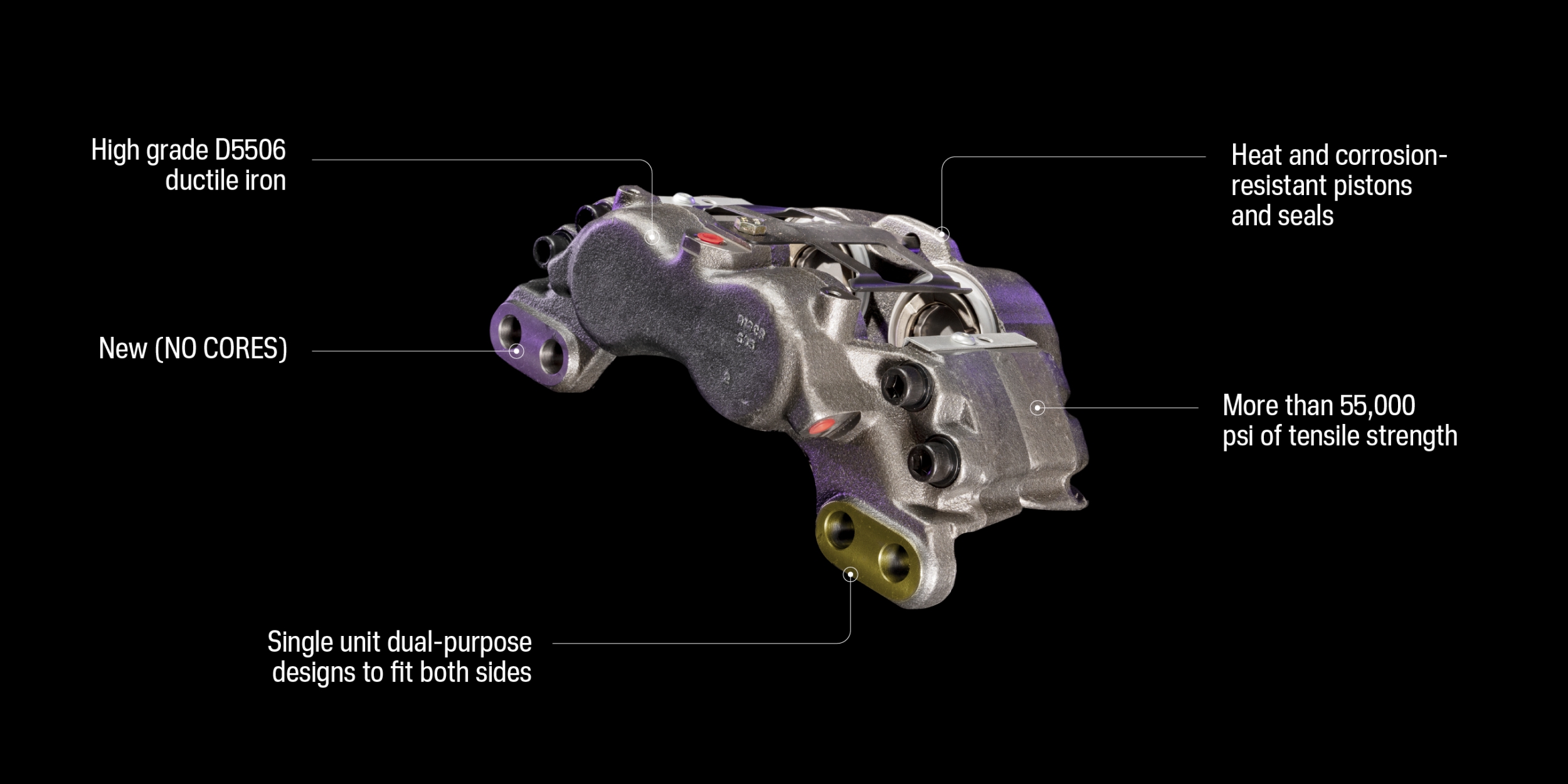 SilverbackHD Quiet Ride™ ceramic-enhanced hydraulic disc pads are the perfect solution for school bus and other fleet operators looking for the quietest hydraulic disc brake on the market. Our disc pads provide excellent stopping power, but this safety feature is also combined with low pad and rotor wear, all at very reasonable prices.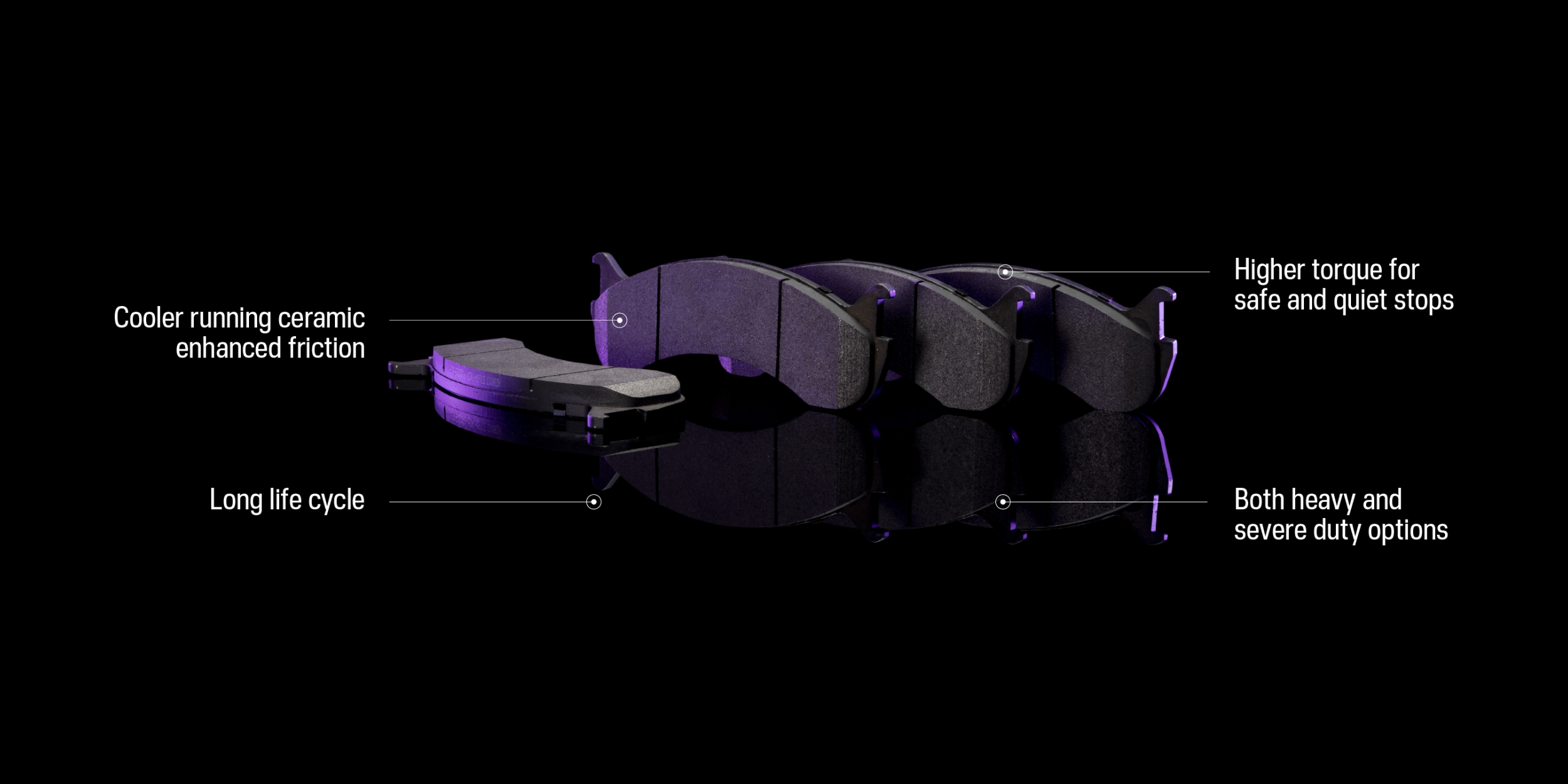 Long life SilverbackHD air springs utilize corrosion free composite pistons to extend uptime and lower your cost per mile. Boxed complete with all mounting fasteners included to save time and provide a safer install.