WHICH SHOES ACTUALLY COST LESS?
Relined shoes may offer a low acquisition price, however, those previously used shoes keep their original roundness only for a short period of time and have a rough surface reducing their heat-handling capacity.
This causes;
Reduced heat dissipation
Poor table-friction-drum contact
Uneven wear
Corrosion build-up, leading to rust-jacking
Premature failure
And consequently, shorter service life, increased downtime and higher cost per mile.
The disadvantages of these chronic problems multiply when one of the wheel-end`s paired shoes has been relined more than the other or used on more severe applications in the past.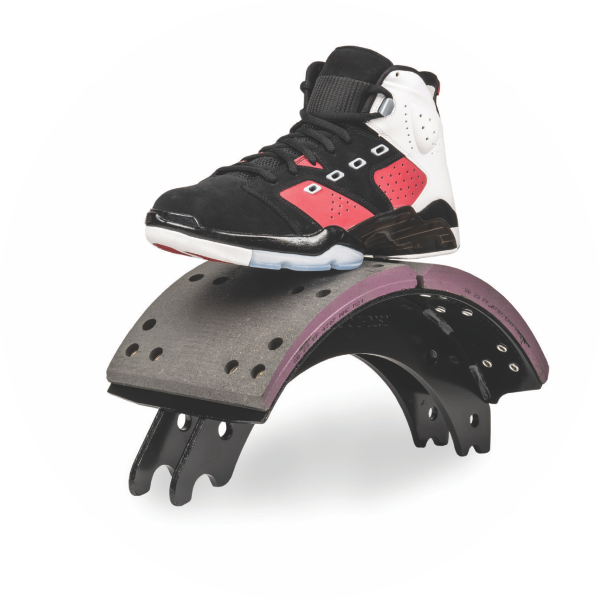 Conversely, new steel shoes maintain their original factory roundness/shape for much longer and have a perfectly smooth steel surface, providing 100% friction to drum contact.
This helps the shoes provide;
Superior heat dissipation
Cooler running wheel ends
Even wear
Protection against rust-jacking
All leading to longer service life, more uptime and lower cost per mile.
When you add heat-treated cam and anchor ends, cooler running ceramic-enhanced friction, a lifetime rust-jacking warranty and affordability, you`ve got the lowest cost per mile.
SEE HOW CERAMIC-ENHANCED FRICTION ON A NEW SHOE SAVES YOU EVEN MORE.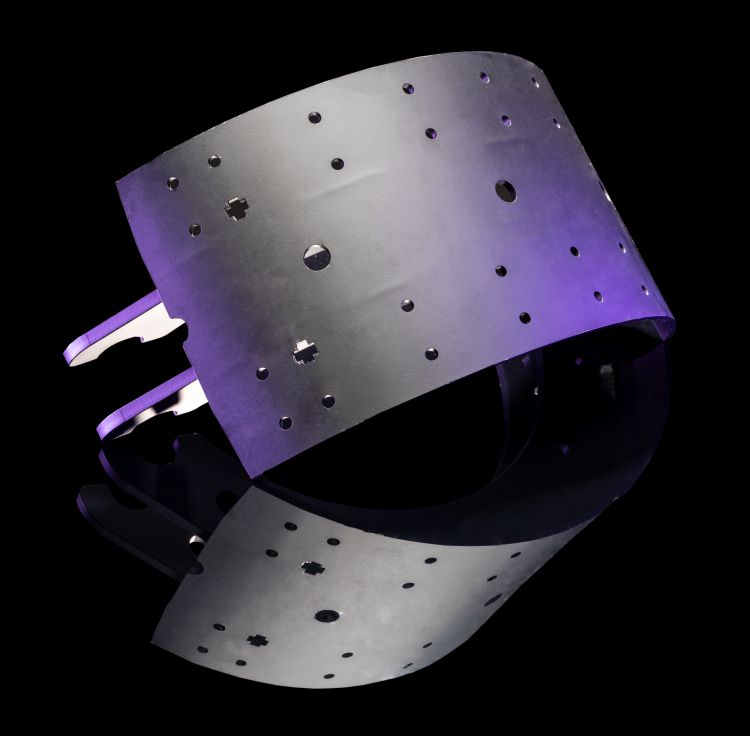 HEAT CAUSES PROBLEMS. SO YOU NEED TO RUN COOLER.
Frequent stops, heavy loads, steep hills, poor road conditions and incautious driving patterns causes friction to overheat. This leads to the issues listed above, plus others, such as glazing, warping or cracking.
SO, WHAT IS THE SOLUTION?
Trust the science. To handle extreme heat during a rocket launch, which sees temperatures as high as 5,800 °F, Aeronautics and Space Administrations utilize CERAMIC to build rockets and launch pads, due to its incredible heat resistance. SilverbackHD does the same.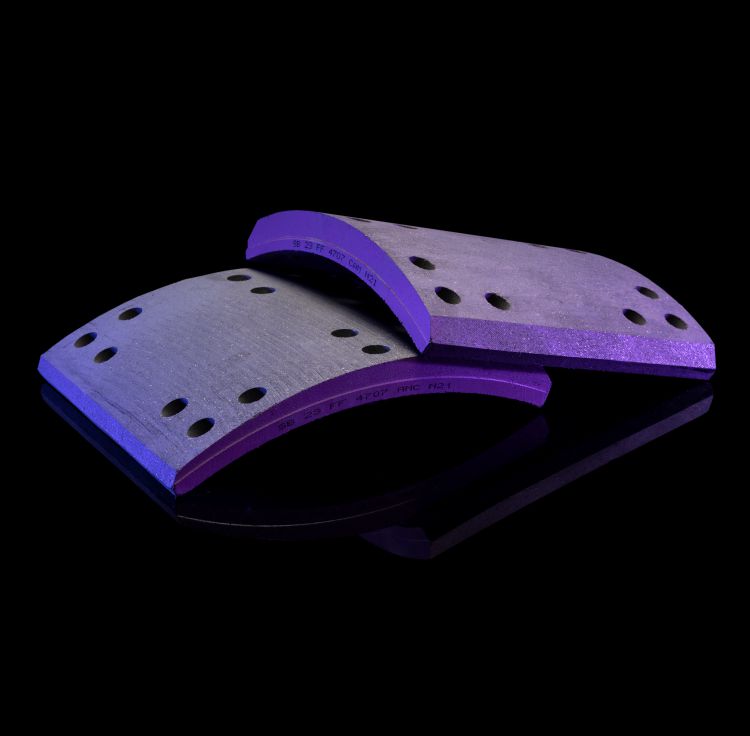 Ceramic vs. Semi-metallic
Due to its nature, ceramic formulations allow the brakes to run cooler, yielding less heat fade, faster recovery and less wear on both friction and drum.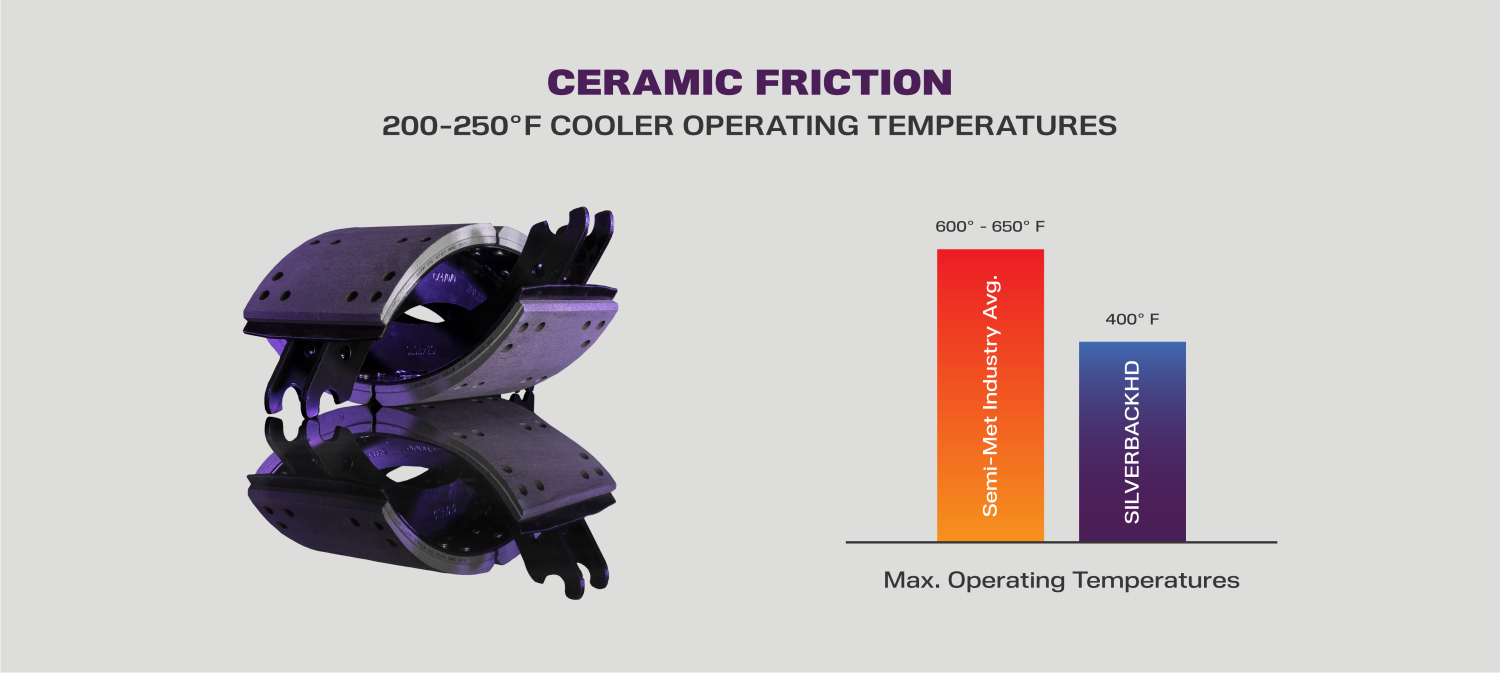 According to durability tests, ceramic compounds extend brake life compared to most semi-metallic products and outlast other premium brake materials by a significant margin, with no sacrifice in noise control, friction life, or braking performance.
Comparison Chart
For more than 15 years, thousands of fleet professionals used more than 10,000,000 SilverbackHD units to have more uptime and lower cost per mile.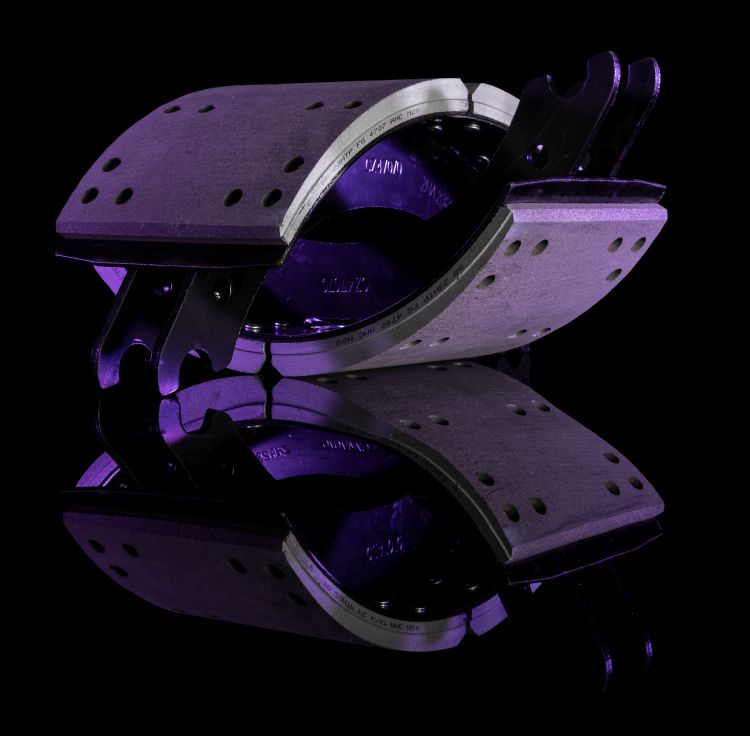 Brand new steel, no cores
25% longer factory roundness
Ceramic friction
200-250°F cooler operating temperatures
Faster recovery
Withstands up to 1500°F
Significantly lower wear rates
24% Shorter stops vs. RSD
E-coated
Lifetime rust-jacking warranty
20K, 23K, and 23K high temp. options
Premium hardware included
New Lined Ceramic Wheel Kits

---
Cooler operating temperatures, lower wear rates, and exceptional stopping power of SilverbackHD brakes provides safety, more miles and the lowest cost per mile you have ever seen.
Give us a quick call to find the nearest SilverbackHD distributor.