QUALITY CONTROL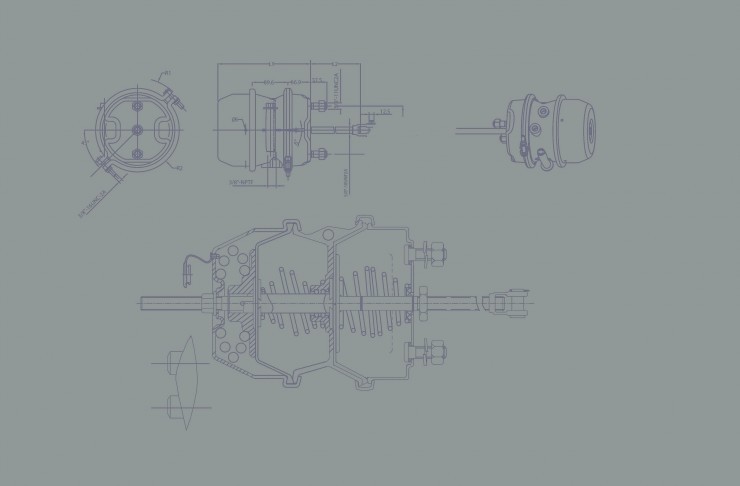 At SilverbackHD Products, our brake linings utilize a high-compression, positive-molding process that relies on dry formulations. Unlike wet formulated flash molding processes that often contain excess resins and cause squealing or delamination, the dry process ensures that all ingredients, including the resins, are dry and polymerize under pressure and heat to produce a denser, more stable friction that has longer life.
The Dry Formulation Process
The ingredients are mixed using calibrated mixing machines that measure each ingredient to exacting standards. These standards are not only a matter of precise mix, but they also address the precision timing of the mixing.
After the dry formulation is mixed, it is delivered to a molding station where the brake block is molded in a virtual "custom" fashion. One anchor and one cam are made during each press cycle. Unlike flash molding in which several hundred sets can be made at once, leaving irregular consistency in the block that causes hypobaric delamination, SilverbackHD's positive molding process allows a consistent pressurization that produces a high-density, heat-resistant product.
After compression, the brake block is oven-cured in a digitally calibrated curing oven, post-cured and then finally removed for finishing. The finishing process includes drilling, grinding, edge coding, riveting to new shoes and then packaging for shipment.
Quality Checks
SilverbackHD's friction formulators assure that our exacting standards for friction ingredients are met. This includes chemical analysis verification and source verification. Subsequent to the mixing, molding and curing of the first set of friction on every batch, we perform the following tests:
Specific Gravity
This test measures the density of the friction, which will vary if the mix is inconsistent.
Transverse Rupture Strength (TRS)
This measures the relative brittleness of the friction.
Gogan Hardness
This tests the relative hardness of the friction, separate from the brittleness.
SAE J661 Chase Test
The purpose of this test is to ascertain the relative heat resistance of the friction as a matter of Coefficient of Friction (COF).
The triangulation of this testing is consistent with practices for continuity of quality in lean manufacturing.
Following the riveting process, a QC manager torque-tests the rivets on each pallet of shoes to ensure that the rivets are within our specifications. During this QC check, one of six shoes on each pallet is checked.
Additional Quality Procedures
Our mixing hopper is calibrated on a weekly basis
All presses are calibrated daily
All curing ovens are calibrated daily
All riveting machines are calibrated daily
Drilling heads are replaced at regular intervals well below the recommended replacement cycle